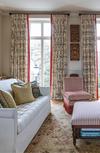 Far from 'fuddy', the new vanguard in Modern Glamour interiors champion nostalgia in a new and fresh way.
When it comes to embracing New Age Glamour in your home, it's all about using a mix of things you love. As Lucy Barlow of Barlow & Barlow told us; nobody wants their home to look like a museum. It should look 'intelligent'. It should look sophisticated but never sterile. Lived-in but luxurious.
So, put away your minimalist manuals, it's time to dive into the maximal grandeur of vintage decorating styles. Here's how to create the look in your own home.
Modern Glamour certainly follows a 'more is more' aesthetic but it's all about curating contrasting styles and textures that complement rather than distract.
Wood and marble are brilliant stablemates and feel naturally luxurious whilst accessorising with coloured glass or ceramics help create a space that feels impulsive and exciting.
Add warmth and luxury with heavy curtains that pool on the floor, it doesn't have to be velvet - thick linen can feel just as sumptuous.
When it comes to furniture, eclectic elegance works best. Be bold with pattern on accent chairs, they complement that big sink-into-me sofa perfectly.
Uplifting and charismatic; vintage décor commands attention. Think statement lighting or a bright velvet sofa that is the centrepiece to a neutral room. This is also a brilliant way of introducing maximalist glamour to rented spaces without touching the walls or fixed features.
Look for surfaces that add lustre or shine to bounce the light around, not only will this help your living room feel bigger and brighter but will feel interesting and impactful.
Elsewhere, look for tactile fabrics and shapes that cocoon and envelope. We love velvet for its versatility - transforming the simplest of sofa shapes into real showstoppers.
But don't get stuck in the past
To get the balance right, start by picking out the vintage accents that you love - the bigger the better. Maybe it's a beautifully classic sofa, or a statement armchair. Choose furniture that feels personal and it'll never go out of style.
It's a great opportunity to explore. Antique and flea markets are real treasure troves and often more affordable than buying modern replicas. We love Kempton Park for it's breadth – you'll never know what you might find. Once you've found your vintage favourites, look for accents like rugs or footstools that have a decidedly more modern feel to keep things fresh and interesting.
As Lucy Barlow reminded us on our flagship podcast, vintage décor should be an antidote to the 'instant house' look made famous by flatpack culture. So, keep it classy – without losing your contemporary cool.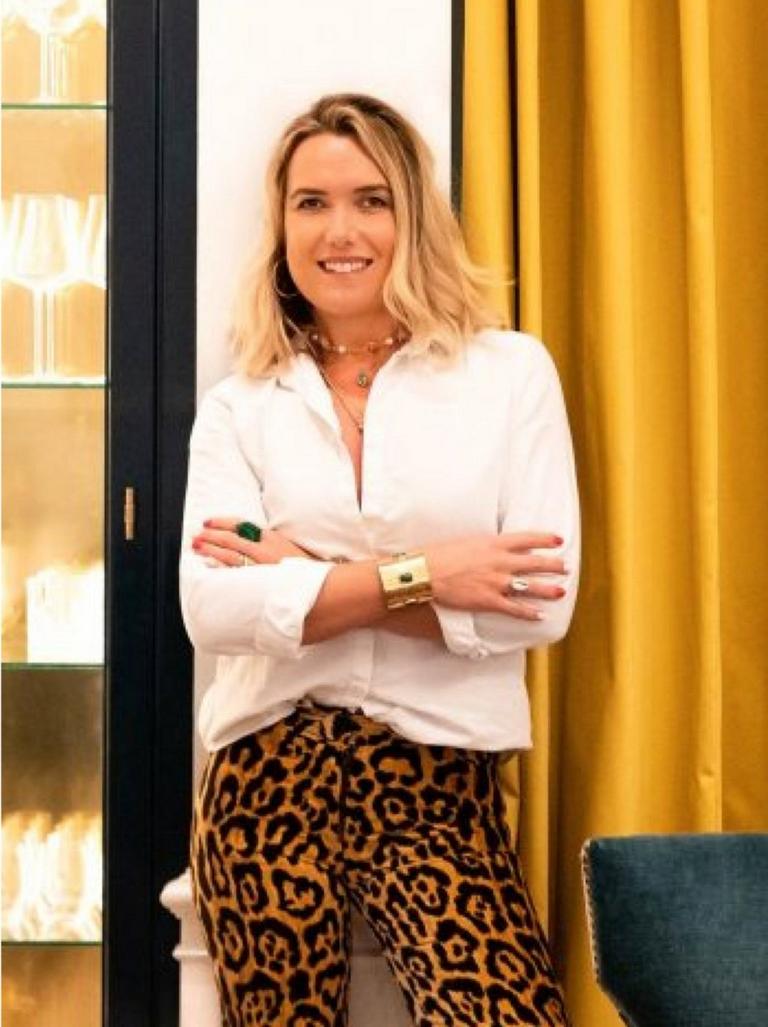 Are you ready to embrace the vintage glamour look in your home? Browse our range of classic sofas, chairs and chaises to get your living room luxe ready.
Listen to our full conversation with Lucy Barlow about New Age Glamour here.
Or discover how to create this look at home.