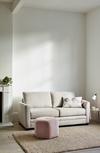 If you've ever taken the (very long) time to read your tenancy agreement, you'll know that making changes to your home can feel restricting. With the rental market growing in the UK, recognising the importance of creating a harmonious place to live – whether you own it or not is increasingly on the agenda.
So how do you make your rented space feel like it's truly 'yours', without wasting money or making any permanent changes? See the limitations as a chance to get truly creative – you'll be amazed at how much you can transform your rented space.
With help from the experts, here are more than a few ways to decorate a rental home – all while keeping that security deposit safe and sound.

Start off by having a clear and honest conversation with your landlord or estate agent about what you can and can't do. Interior Design duo Topology recommend this should be your first port of call. "You'll be surprised at what your landlord will allow, especially if you're upgrading or making the property more appealing".
If you're painting then bear in mind that neutral colours are always far more likely to be approved, plus they'll help any space feel lighter and brighter.
Equally, Topology suggest replacing heavier, unsightly furniture with lightweight more stylish alternatives can make a huge difference.
Spotlights or stark overhead lighting are a rental signature but by introducing softer, low level lighting this will instantly change the feel of your room from hospital to haven.
Statement lamps or centrepieces are a great way of adding personality and most importantly, you can take them with you.

Furnished or unfurnished? That's the big question.
While each is equally suitable, it's only unfurnished properties that truly give you the creative freedom to introduce your favourite pieces as you please.
For instance, your landlord's tiny two-seater sofa might be ideal for a couple, but will it cut the mustard for a family of four? Probably not.
If this sounds like your set up, sign up for an unfurnished space so you can bring in as much multi-functional furniture as you like.
The spacious comfort of a modular sofa, for example, slots neatly into corners and can be partitioned and tweaked to suit your sitting style. They're also great for getting around tricky access issues. Equally if friends or family are regular visitors then a sofa bed could be the answer to your small space dilemma.
If you can, invest in some quality pieces that will move and grow with you over time. It's these pieces that will really help a house feel like a home.
If you are in a furnished property, never underestimate the power of throws and cushions. They can be real game-changers when it comes to changing the feel of your home.
4.

Dress up those bare walls
Keen to avoid getting the toolbox out? No problem. Those nursing a precarious security deposit are turning to stickers, washi tape and adhesive strips to get the walls they want without making any marks.
According to Medina Grillo, rental decorating extraordinaire, you can even use simple black stickers to dramatic effect. Just cut the stickers into simple shapes (circles, semi-circles, triangles, etc.) and then create a pattern, transforming even the blandest of walls into an abstract artistic attraction.
Another option is to lean pictures against the walls – this feels more relaxed and works especially well for larger pieces. Easels also do the trick and are 100% hassle free when it comes to moving day.


Finding a way to disguise ugly flooring is a great way of changing up your rental.
Introducing statement rugs or larger floor-coverings can transform a room and add some serious personality to boot. If you have coloured carpet then opt for a larger, inexpensive neutral woven rug or mat to cover as much as possible!
6.

Get a handle on the fixtures
Things you can often change are the fixtures and fittings. You'll be amazed at how much different cupboard handles can change a kitchen, bathroom or fixed storage at little cost. As long as you keep the original fixtures in a safe place ready to go back on when you move then the sky's the limit.
See this as an opportunity to really elevate your space with those smaller design details. It can really bring a scheme together.
Another way to transform a kitchen is to simply remove the cupboard doors and store somewhere safe. Creating open shelving can make a kitchen feel lighter and brighter plus you can show off your favourite items – a great way of weaving in personal touches.
7.

It's all about the finishing touches
And finally, never underestimate the power of a good cushion, window dressings or throws. Choosing good quality pieces in colours that you love will unify and uplift your space regardless of the size.
Have fun mixing and matching smaller scale prints with bigger, bolder pattern. Don't worry about whether these elements match up perfectly or not – it's the layering of different designs, fabrics and materials that create a personal, character-packed home.
Store away existing curtains or blinds and replace with warmer, bamboo accents and beautiful drapes – you can take these with you and they'll instantly make your home feel more 'put together'.
Vinyl decals can also be a great way of covering tiles or units that don't quite work. "Just simply stick over the existing tile and peel off when you leave, you'd never know that anything was stuck on top" say Topology.
Equally, grouting pens are also a brilliant way of keeping things that kitchen and bathroom feeling fresh!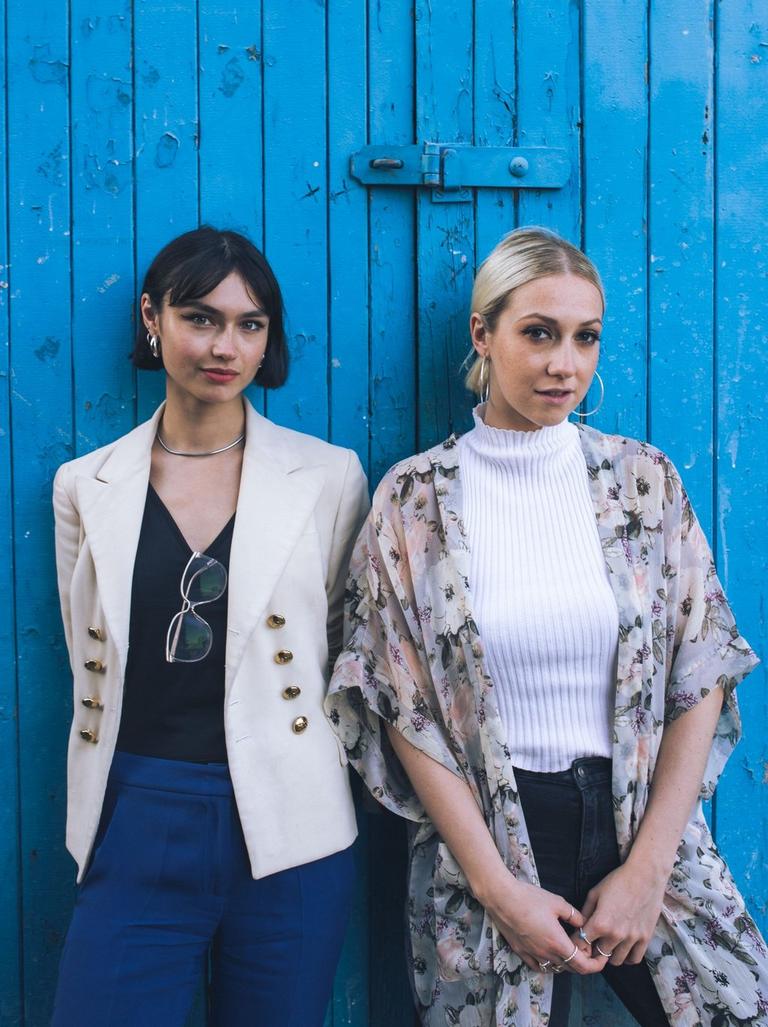 For more expert advice on decorating your rented home and making it yours, listen to our full conversation with Interior Design studio duo Topology here.
Ready to begin decorating a rental home? Get a head start with Sofa Workshop. You're bound to find a bespoke sofa in our range which both you and your guests will love.