Bunnies, fluffy chicks, Easter eggs, they're ubiquitous at this time of year, and more often than not come in an array of garish colours. But your Easter decorations don't have to be an assault on your eyes, as these simple Easter decorating ideas prove.
For those of you who want to take a truly minimalist approach to your Easter decorating, it doesn't get much simpler than these eggshell candles.
Another way to use eggshells this Easter – these have been sprayed gold and turned into mini vases.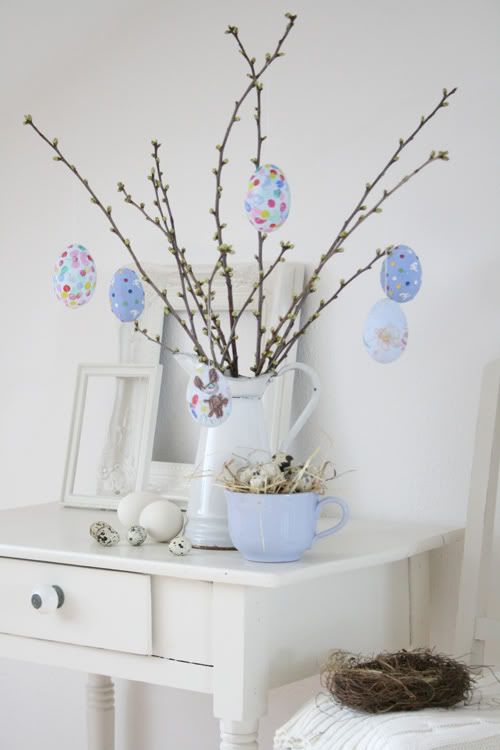 Add an Easter egg tree to your home this year. They're easily created with a few twigs and painted eggs.
This Easter egg tree is from a Scandinavian home, where everything, even Easter decorations, are expected to be as natural-looking as possible.
Hang branches from the ceiling and decorate with eggs – an eye-catching alternative to the Easter egg trees above.
These subtle Easter bunnies are proof that you can have any or all of those classic Easter symbols in your home without going OTT.
Put your sugar-coated mini chocolate eggs into glass jars to instantly create pretty ornamental Easter decorations.
An attractive Easter decorating idea can be as simple as a few Spring flowers in a jar or vase.
Nothing says Spring quite like cherry blossoms, and they make a lovely centrepiece for any Easter Sunday table.
You can still have fun with your Easter decorations without going down the bright and bold route. One way is to simply cover a few boiled eggs in sprinkles.
Decorate a corner of your home with a simple Easter wreath and some Spring flowers and you'll have the perfect Easter scene.
What's not to love about these delightfully rustic Easter decorations? They're easy to make, and have Easter written all over them.
A bowl filled with dyed or decorated eggs is all it need take to give your home that Easter feel.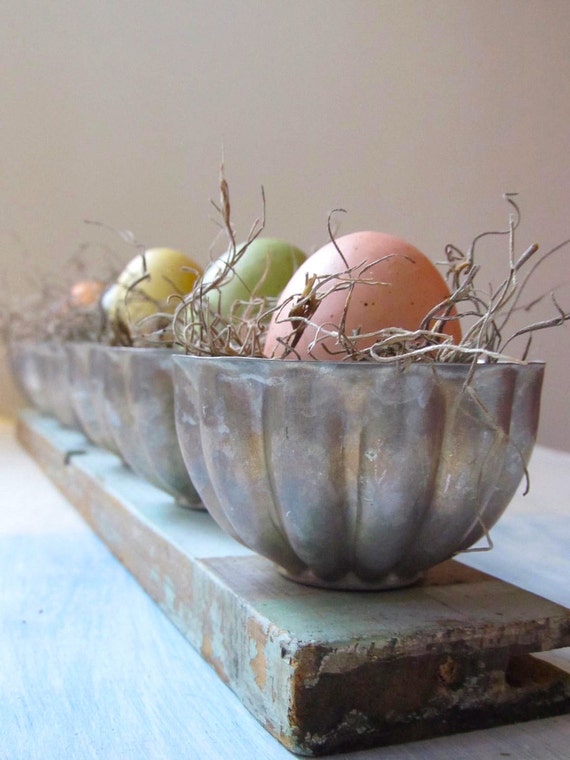 Upcycle your unused jelly moulds, or anything else lying around the house that would work as a charming Easter egg nest.
This little Easter nest is the perfect substitute to the traditional Easter wreath.
But if you really do want a proper Easter wreath in your home, then opt for something beautifully low-key like this one.