In Japan, gift wrapping is a art form, with a wide range of wrapping paper designs and wrapping styles used – in fact, it's the giving, rather than the gift itself, that's of real importance. Alas, this is rarely the case in the UK, particularly at Christmastime when there are so many presents to prepare we tend to just smother them in supermarket wrapping paper and be done with it. Time to do things the Japanese way and put some love and attention into your Christmas gift wrapping this year with a few of these elegant suggestions.
Simple, yet beautiful, this matte black wrapping paper has been decorated with gold pen and some twine.
If you're artistically inclined, create DIY Christmas chalkboard gift wrapping this year – it's also a great way to personalise a present.
Forget the usual gift tags, attached paper doilies to your wrapped Christmas presents instead.
Another alternative to gift tags. Cut the names of your loved ones out of old magazines and paste them onto brown packaging paper for a rather hip gift wrapping idea.
White is a colour associated with the Christmas season, so why not make it a theme when it comes to your wrapping paper.
If plain white paper isn't quite festive enough for you, add an extra Christmassy reminder, like this pine tree cutting.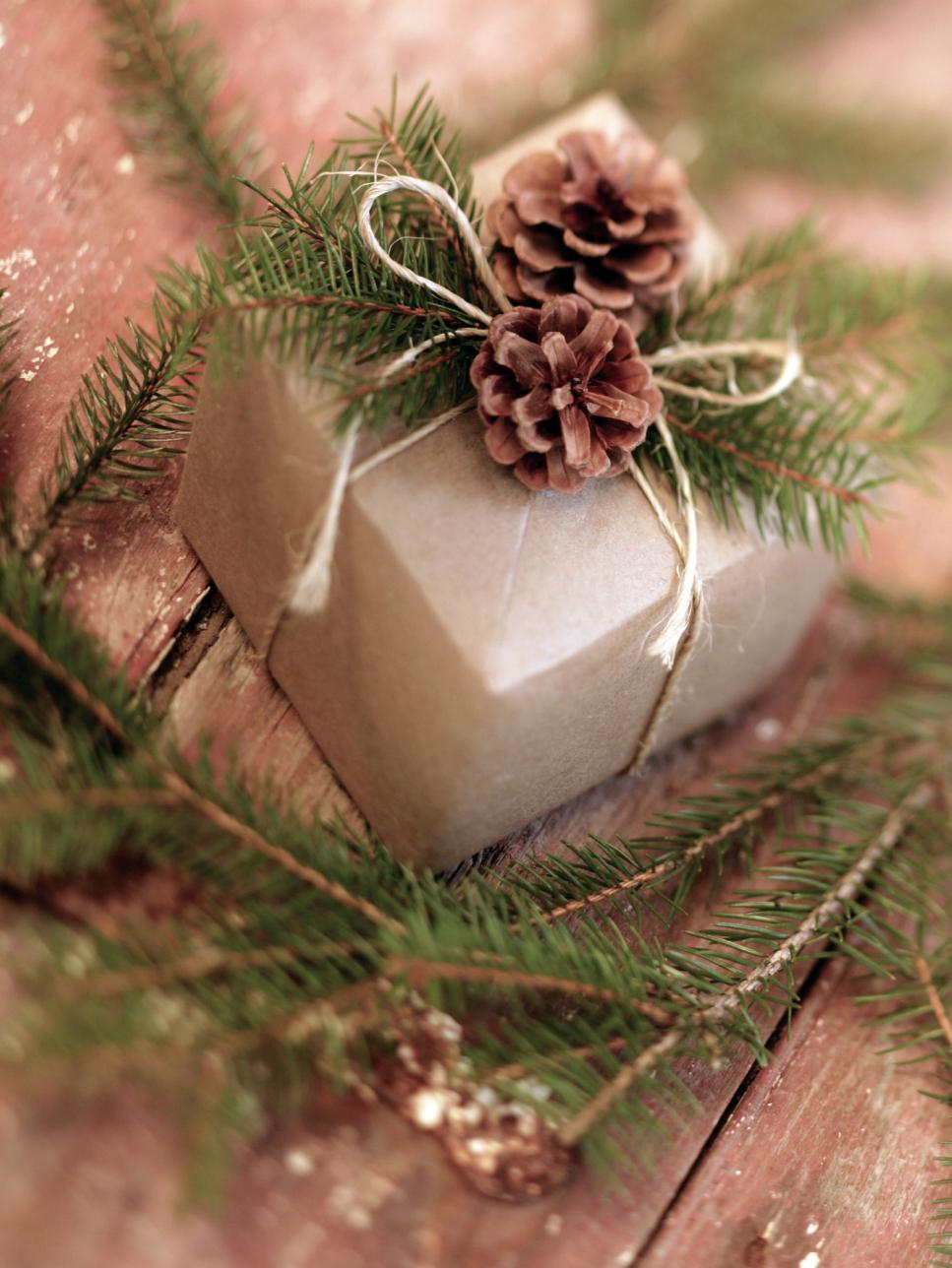 Or, use pine cones, holly, mistletoe… anything related to the season that could be used to spruce up your presents.
Dress up your gifts by attaching mini baubles to them with string. Sometimes it's the simplest ideas that make the most impact.
Postcards of wintry/Christmas scenes pasted onto brown wrapping paper – a lovely DIY alternative to shop-bought Christmas wrapping paper.
Christmas presents wrapped in sheet music – if you can find Christmas carol sheet music, so much the better!
Make use of all those candy canes – it's better to work them into your Christmas wrapping designs than eat them all yourself!
For a sophisticated wrapping idea, why not create mini Christmas wreaths to attach to your presents this year?