Whether you're after a less formal dining area for your home or don't have much space to work with, a breakfast nook could be the ideal solution. They're fairly straightforward to install, and can be made to fit into almost any corner of any room.
No matter how plain a breakfast nook might be, the addition of a few carefully chosen soft furnishings will transform it into a welcoming spot within the home.
Everything about this space is inviting – you can eat there, read there, and relax there while gazing out of the window for hours on end.
A Nordic-inspired kitchen nook. It has those familiar clean lines and minimalist vibe, but the muted colours are enough to give it some character.
The perfect breakfast nook for a small space, this compact dining area still manages to radiate style.
A breakfast nook doesn't have to be squeezed into the corner of a room, though. Feel free to let yours take up as much space as you like.
This shabby-chic little nook is the essence of French farmhouse charm. Relax there with a book and a café noisette.
With its pastel tones and simple, homely touches, this would be a lovely place to spend time in – morning, noon, and night.
As warm, cosy kitchen breakfast nooks go, it doesn't get much warmer and cosier than this one.
Who wouldn't want to spend hours on a warm summer's day in this corner of the home – or even a cold winter's day, watching the snow fall?
Simple, yet sophisticated, this breakfast nook has everything you need for straightforward dining.
Another effortlessly stylish breakfast nook – and this one shows that not all have to be built-in.
Eclectic and more than just a little bit debonair, this breakfast nook undoubtedly belongs to a hip urbanite.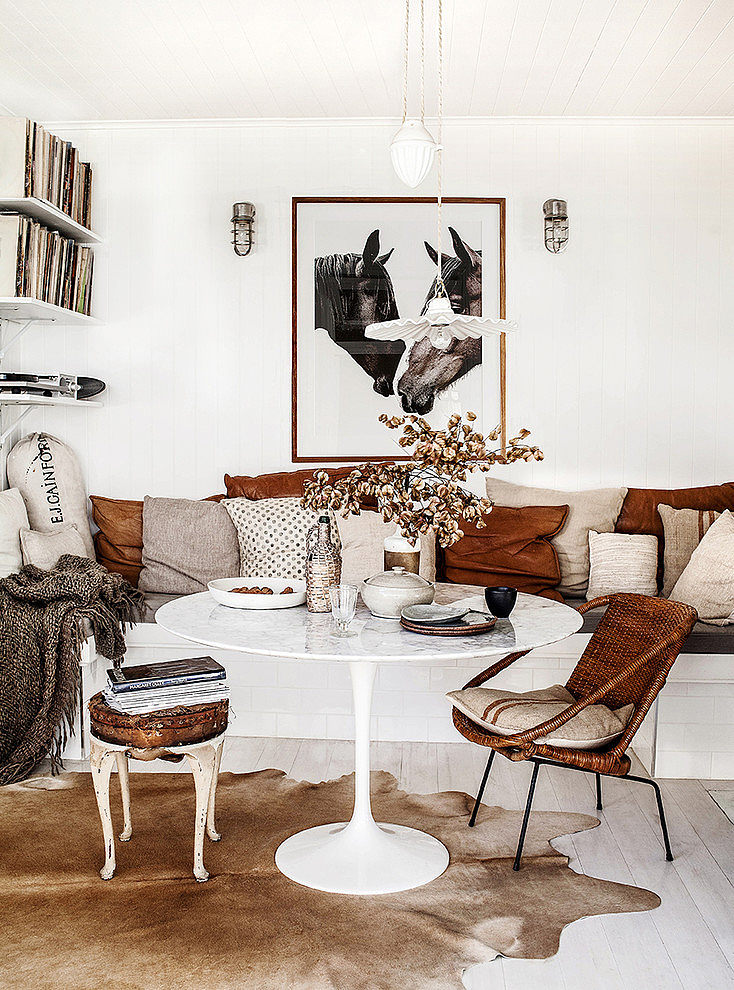 This elegantly accessorised dining area is a fantastic mix of the rustic and contemporary. It oozes sophistication without the formality.
The colourful additions to this breakfast area make it a delightfully pleasant place to relax and spend time in.
This breakfast nook extends beautifully and seamlessly from the rest of the kitchen area.
Small but perfectly formed, what this little breakfast nook lacks in size it more than makes up for with its cheerful design.